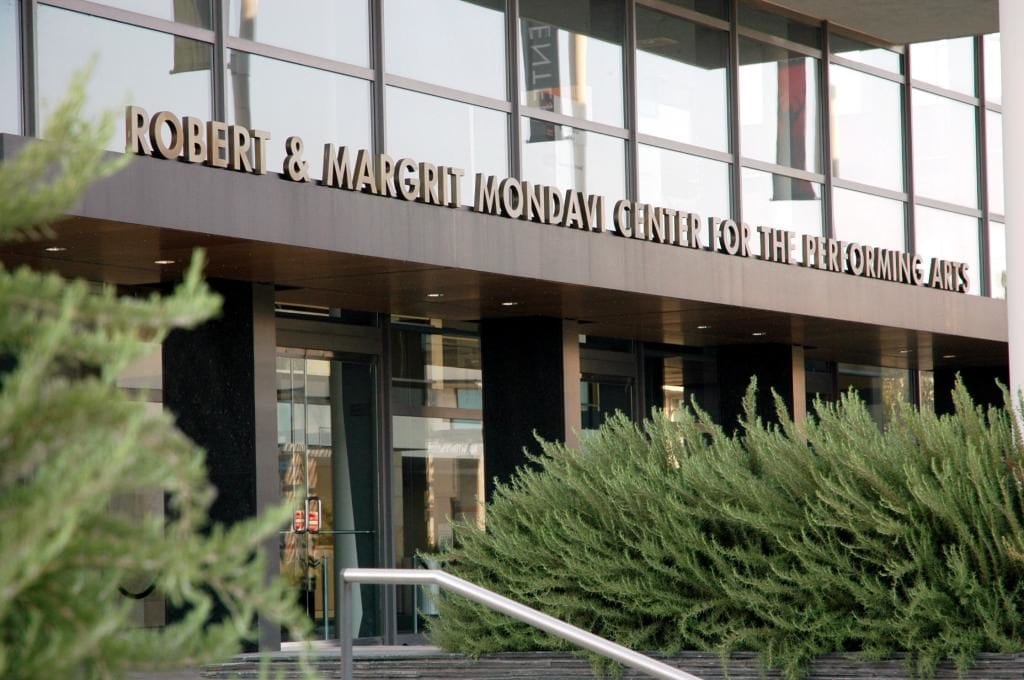 Mondavi Center for the Performing Arts
PROJECT DETAILS
PROJECT
Robert and Margrit Mondavi Center
for the Performing Arts
OWNER
University of California
MATERIAL
Danae
APPLICATION
Suncreens and Walkway Guide Fencing
LOCATION
Davis, CA
The Challenge
The Robert and Margrit Mondavi Center for the Performing Arts is a 104,000-square foot facility renowned for its outstanding acoustics and attractive design.  This project represents a dramatic new image for the University of California-Davis both visually and symbolically. Located on a prominent edge of campus, it is visible to the entire Sacramento region. Its state-of-the-art acoustical and theatrical design demonstrates UC Davis's commitment to the arts.
The Mondavi Cente's architecture and technology are state-of-the-art.  Adjustable architectural and acoustical elements within the performance spaces create a variety of configurations for multiple uses in both halls. Although designed primarily fror symphonic orchestra and choir, the hall can be configured to accommodate drama, opera, dance, and convocation.​  Finding a fencing product that would secure the space and direct pedestrian traffic without distracting from the light and airy aesthetic of the Center itself was a challenge. 
The Solution
The center is one of the most sustainable performance halls in the country. Exterior solar screening protects all glazing and shades the lobby porch and pedestrian walkways. The exterior walls of the parking garage are clad in trellises with climbing vines. The result is a design that respects the campus's commitment to the arts, advances its stewardship of the land, and provides a forum for campus and community interaction.  BarnettBates ​worked with the design team to come up with solutions that were compatible with the unique features of this beautiful performing arts center.
We are proud to have had our Dane product included as functional elements of the overall design including sunscreening and walkway trellis/guideway fencing.