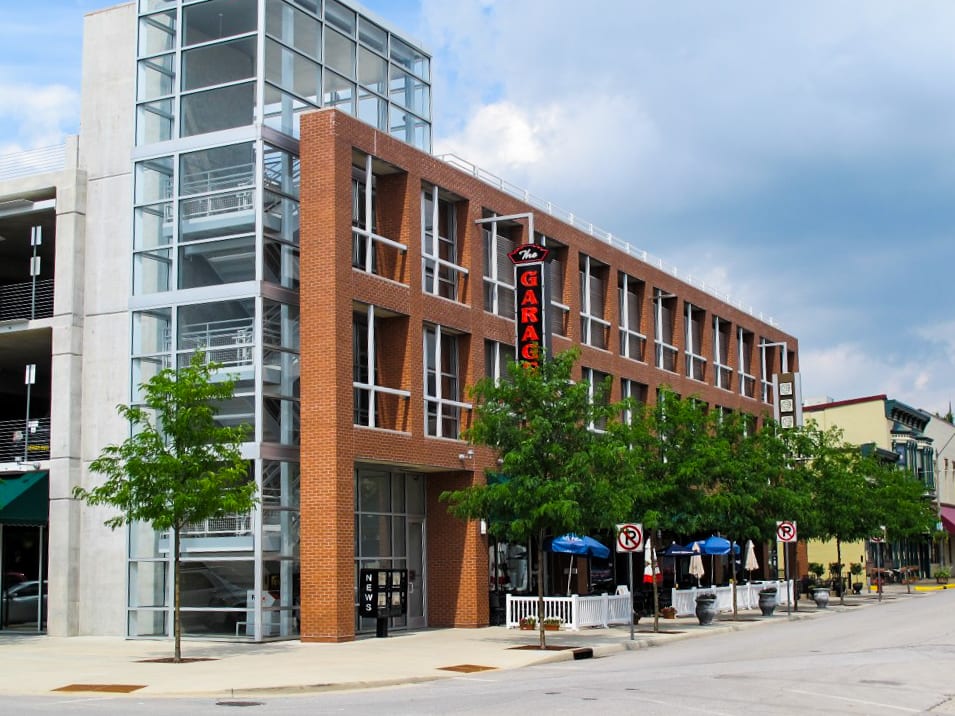 PROJECT DETAILS
PROJECT
Columbus Parking Garage
OWNER
City of Columbus, IN
MATERIAL
Sterope
APPLICATION
Parking Garage Screening
LOCATION
Columbus, IN
The Challenge
Columbus Indiana contains works from some of the greatest architects in the world. National Geographic Traveler has ranked the city of 40,000 residents 11th out of 109 historic destinations worldwide by National Geographic Society's Center for Sustainable Destinations. This is higher than any other U.S. destination. The New York Post has referred to this Midwestern city as " … a design Mecca, with more than 60 important Modernist buildings. Columbus is ranked sixth in the U.S. for architectural innovation and design by the American Institute of Architects.
So when the 2020 Downtown Redevelopment plan started with an anchor parking garage, rest assured it couldn't be just any garage.
The Solution
Todd Williams & Associates worked to create a unique parking garage on Jackson Street in the midst of downtown. BarnettBates/Orsogril Sterope and Talia figures prominently in the design serving as security infill, screenwall and view blocking materials. This project is a good example of how the quality of life can be improved using BarnettBates materials. Helping to shape a Downtown into an engaging streetscape experience that encourages repeat visits by residents and visitors.