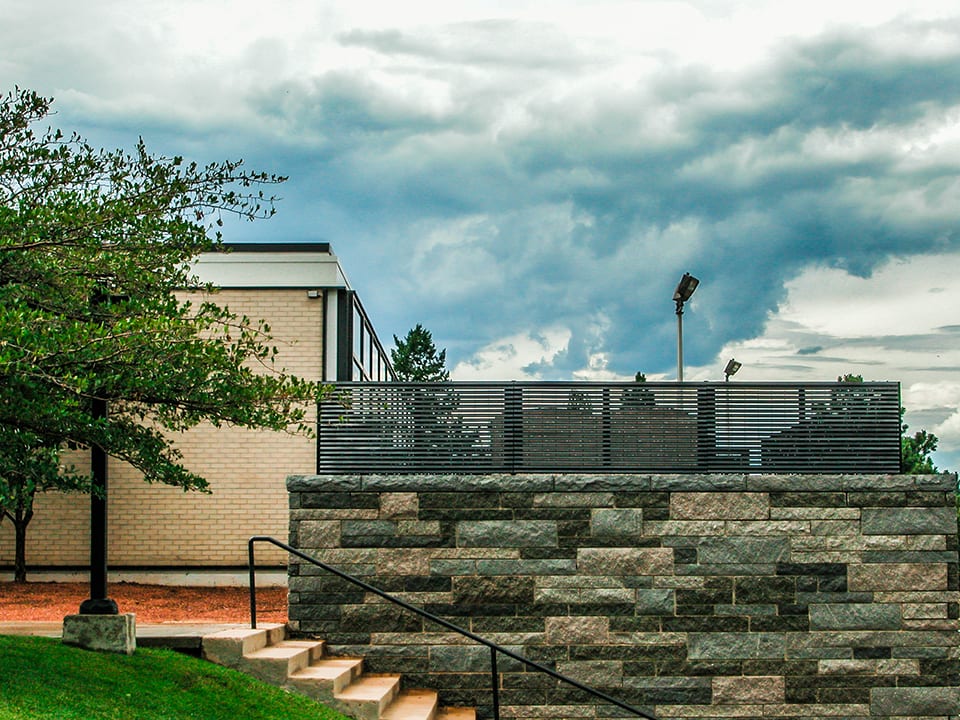 US Air Force Academy Officers Club
PROJECT DETAILS
PROJECT
US Air Force Academy Officers Club
OWNER
United States Air Force
MATERIAL
Talia-80
APPLICATION
Mechanical Enclosure
LOCATION
Colorado Springs, CO
The Challenge
The United States Air Force Academy, considered a classic example of mid-century modernism. The campus of the Academy covers 18,000 acres (73 km²) on the east side of the Rampart Range of the Rocky Mountains, just north of Colorado Springs at an altitude of 7,258 feet (2,212 m) above sea-level.
When planning the Academy, it was the intent of the Air Force to create a landmark equal to that of West Point, Annapolis or any other highly visible national asset. To accomplish this goal, the best design talent was commissioned to plan and design the campus. This talent included the architecture firm of Skidmore, Owings and Merrill (SOM) from Chicago. photographer Ansel Adams, industrial designer Walter Dorwin Teague, landscape architect Dan Kiley and noted graphic designer Herbert Bayer. The result is one of the largest assemblages of modern architecture.
Like most facilities however, the mechanical equipment is unsightly and distracting. So how can this visual problem be overcome while maintaining security but still compliment the architecture of the facility?
The Solution
BarnettBates Corporation supplied Orsogril Talia-80 louver fences and gates employing our "Hidden Post Design" which allows the posts to be placed behind the louvers and provides for a visually continuous louver blade. This design feature also compliments the vertical and horizontal spacing throughout the Academy's design. Black powder coat finish compliments other dark vertical elements in the campus design. The design was so well received by the Air Force Academy it resulted in a second installation at the campus Field House.