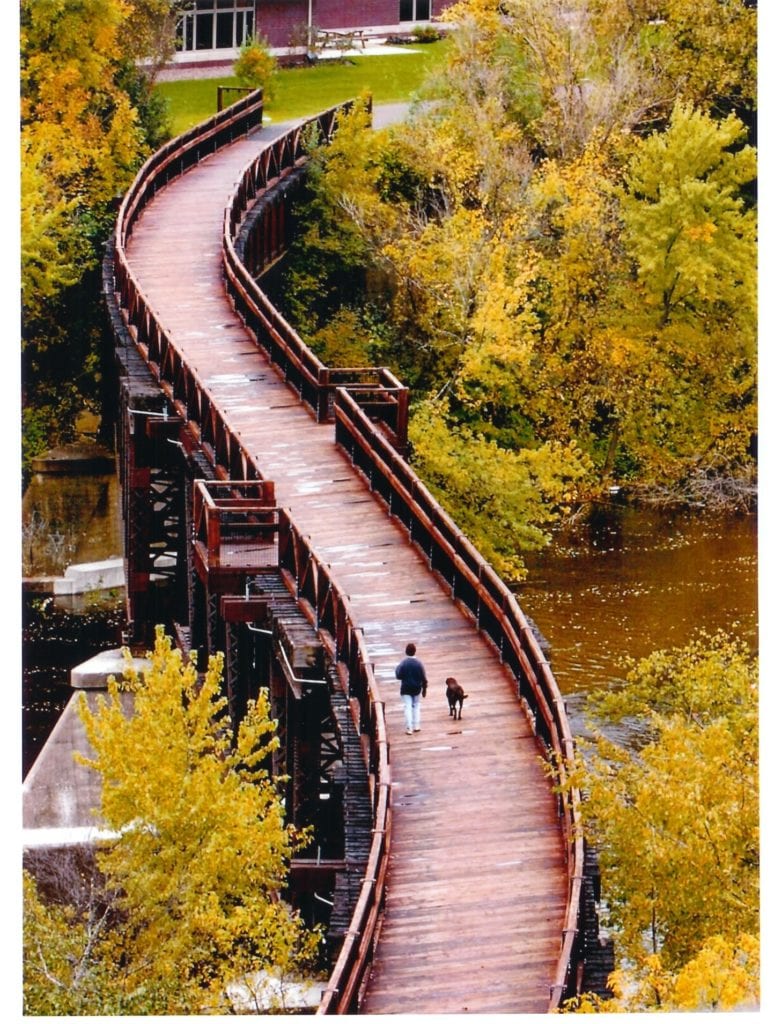 PROJECT DETAILS
PROJECT
Soo Line S-Bridge
OWNER
City of Eau Claire, WI
MATERIAL
Pleione
APPLICATION
Pedestrian Railing
LOCATION
Eau Claire, WI
The Challenge
The Soo Line Railroad "S" Bridge, constructed in 1910, existed largely in its original condition until its renovation in 2002. The bridge, shaped in the form of an "S" was determined by the City of Eau Claire as a potential candidate for the National Register of Historic Buildings. It spans the scenic Eau Claire River and connects many neighborhoods to the city center and downtown area. Eau Claire's 70-mile recreational trail system provides pedestrian and bicycle access to many area neighborhoods, the downtown, the public library, a regional arts center and City Hall.
Ensuring modern low maintenance safety of the more than 100,000 bicyclists and pedestrians who use this bridge each year while complimenting the timber frame construction was a challenge.
The Solution
Rehabilitation of the structure included a new timber deck placed over the existing railroad ties, and BarnettBates Corporation supplied Orsogril Pleione mesh infill as a decorative railing installed along each side. Construction was completed in 2003 and the American Public Works Association awarded "Historical Restoration Project of the Year" to this recreational trail facility.